Ignik: FireCan Portable Fire Pit $199
Easy setput, Ultra portable
Nothing brings the family together like sitting around the campfire. Unfortunately, summertime fire bans have put a damper on this camp out classic in recent years. Enter Ignik's FireCan Portable fire pit. Improving on the classic design of the ammo can fire box, the open grid siding allows for more air flow and a larger flame. Easy to setup, the Fire Can can be used with an existing propane tank or be paired with Ignik's ultra portable 5 gallon Gas Growler Tank (available separately).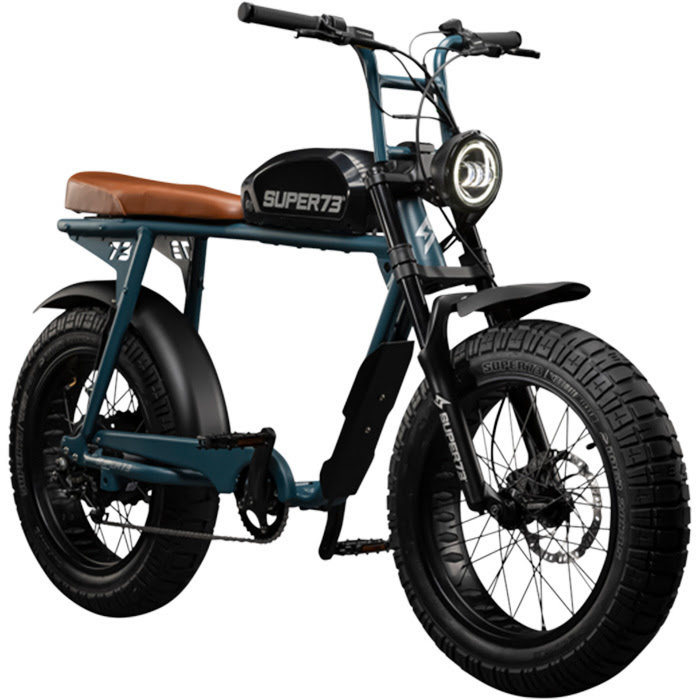 Super73 : The S2 E-bike | $2999
Old School Styling, Modern Energy Effieciency
Gas prices don't look like they are going down any time soon. Cruise around town AND skip the pump with the Super 73 S2 E-bike. With the old school styling of a cafe racer this ride is more than just your average commuter. The long lasting 960 watt-hour battery gives you a 40+ mile range on a single charge and the efficient hub based motor has a top speed around 25mph. Kitted out with LED head and brake lights, electronic throttle, disc brakes, and air-assist fork this slick E-bike will have dad looking for errands to run.
Nemo Equipment : Stargaze | $249
Make Everyone Around The Camfire Jealous
Just because you are in the outdoors, doesn't mean you can't relax is style. This portable camp chair packs down to the size but provides far more comfort than your average folding camp chair. The chair lives up to it's name by providing a smooth reclining action, and the gentle swing action is more than just a gimik. Just don't get up, because you might lose your seat.
Patagonia: Capilene Cool Daily Hoody | $65
His New Go-to Sun Hoody
Those who spend their summes on the water know how indespesible a sun hoody is. Made with recycled polyester, this new Capilene from Patagonia is quick drying, stretchy, and is treated with HeiQ Pure odor control. Additionally, Patagonia goes the extra step to ensure that the Daily Hoody is Fair Trade and bluesign Certified.With a wide variety a graphics and colors and a relax fit option, there are plenty of options to match his style.
Therabody : Theragun Prime | $249
Ultimate Workout Recovery Tool
More than just your average massage gun, the Theragun Prime is an essential tool for those looking to quicken their recovery and increase their training regiment. With a fully customizable speed range, bluetooth control, and 120 minute batter life, the Prime goes 40% deeper into sore muscles than other massage guns. The well designed ergonomic grip allows you to hit hard to reach spots, while the 4 closed cell foam attachments included in the kit gives you a wide variety of treatment options.
Tenkara USA : Hane Rod | $160
Compact, Versatile, Fun
Teaching a man to fish……..doesn't have to be a complicated as it sounds. Tankara Rods are design to simplify the process by removing the reel and going back to the basics; a rod, a line, and a hook. With the Hane, Tenkara USA went on step further by making an ultra portable rod packs down to 11″ long, alowing you to bring it with you on you next climbing/biking/backpacking adventure. Pair the setup with the Tenkara Line Keeper for an extremely lightweight rig that will have you catching trout in no time.