Summer's here and it's time to gear up for the dirt. I've had the opportunity to sample some of the latest apparel and campground products and here are twelve notable items I've found. I mainly look for quality and practicality, but style counts too. Here are some suggestions for your hiking, camping, backpacking, and all-around travel games.
1. Eclipse 37.5 Hoodie Shirt ($93) is one of my new favorite lightweight sun shirts. The Eclipse, pictured above at Garden of the Gods during a research hike, has UPF 50+ sun protection plus "37.5 Technology", which creates an evaporative cooling effect, helping your body's natural water diffusion process that gets rid of moisture before it turns to sweat stains. I chose the off-white latte color for added sun reflection; I've worn this shirt in and out of the water, both ocean and river, and the quick-dry feature is impressive.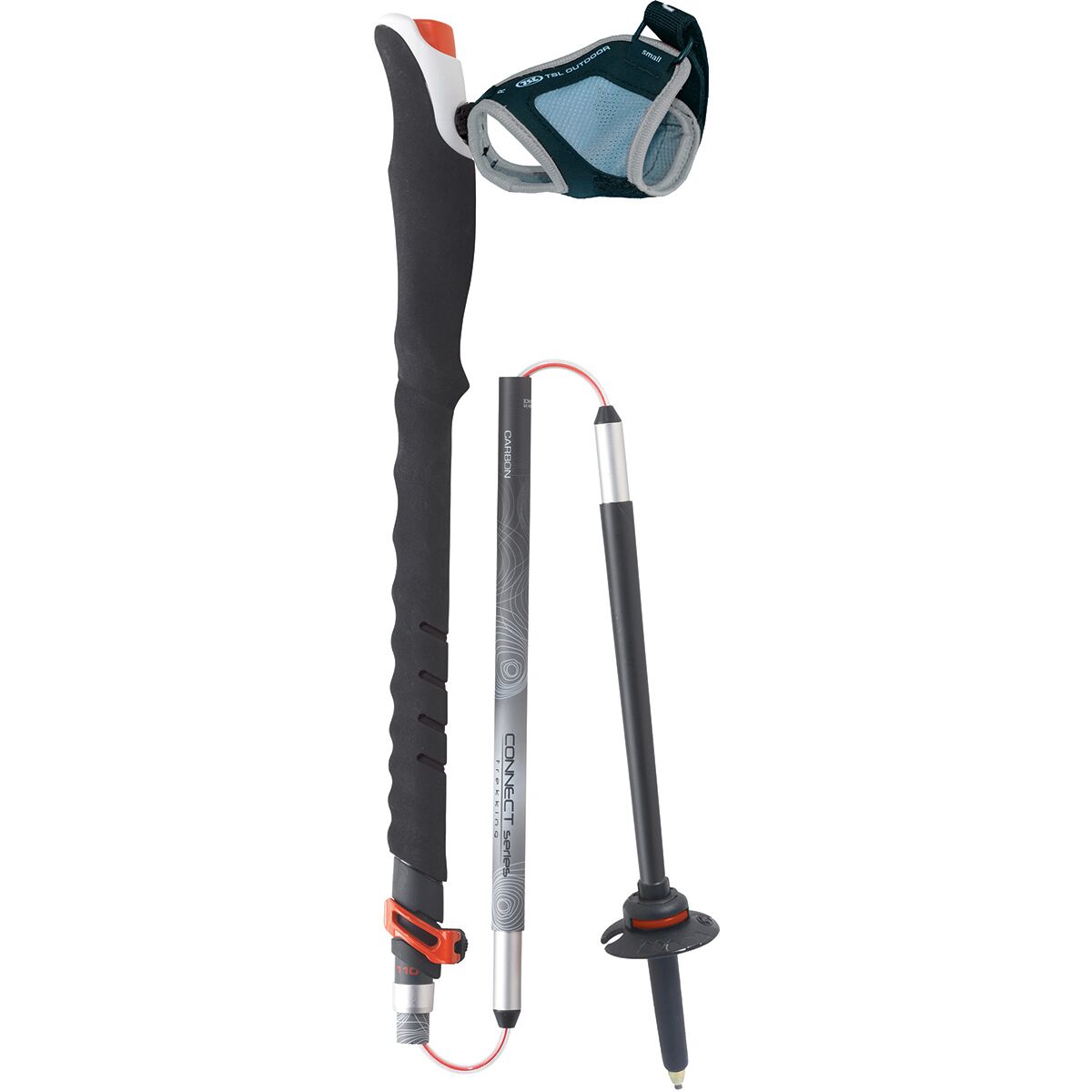 2. Connect Carbon 5 Trekking Poles ($134.96) are lightweight, fold-up, adjustable sticks from Backcountry, each pole weighing 8 ounces and breaking down to strung-together carbon sections 16.5 inches long so they easily strap to the side of a backpack (or fit in your checked bag—do NOT try to take these in your carry-on!). They have removable/adjustable wrist straps and an adjustable walking length of 43.3 – 51.2 inches. The first time I used them was in a deep snow situation in Rocky Mountain National Park; unfortunately, I had failed to figure out the locking mechanisms beforehand, so that when I tried to open and secure the poles in a snowstorm, I screwed up and snapped one of the joints. The company immediately replaced the pole as soon as I got back and since then, I've had no issues; these Connect Carbon 5 sticks are solid and supportive.
3. Backpacker's Pantry Freeze-Dried Meals (from $7.99) are a standard part of my camp kit, whether as part of the menu on extended backcountry trips, or as backup/emergency meals for when you're far from the nearest town and looking for something easy, quick, and tasty. Backpacker's Pantry is a 72-year old Boulder, Colorado-based, family-owned company that makes lightweight, freeze dried meals that are packed with protein. I stock up at the beginning of every season. These meal packages are easy to store in your camping crate or bug-out bag and have a shelf life of 3-10 years. New flavors for summer 2023 that I'm excited to try include Pad Thai, Three Cheese Mac, and Fettuccine Alfredo, with Creme Brulee and Dark Chocolate Cheesecake for dessert. (Backpacker's Pantry also has gluten-free, dairy-free, vegetarian, and soy free options.)
4. Therm-a-Rest NeoAir XLite NXT ($199.95) is an ultralight camp mattress for backpacking with new tech that results in both a comfier and quieter night's rest than other pads. Yes, it's a little spendy, but how much is a solid night's sleep worth to you? This mattress is a delicious three inches thick, has a high warmth-to-weight ratio (4.5 R-value), weighs only 12.5 ounces, and packs down to the size of a one-liter water bottle. The 30D Ripstop Nylon protects from punctures, and the newfangled valves make for quick inflation time.
5. BCA Stash Pro backpack 32L ($219.95) is a burly personal pack designed for the backcountry but equally practical on a flight to Cabo. It also comes in a smaller (22-liter) size for lighter day-trips, but I like being able to cram a few extra jackets and gear in the 32L, especially when hiking with my kids. For me, this is a day pack, but I can see how ultralight pros can use it on overnights. The BCA Stash Pro is made of durable, coated ripstop materials, and has a minimal, practical mix of pockets and compartments for quick access to layers, snacks, and safety tools. It has a unique diagonal zipper on the main pocket and a very convenient side stash pocket that's easy to reach without taking the pack off.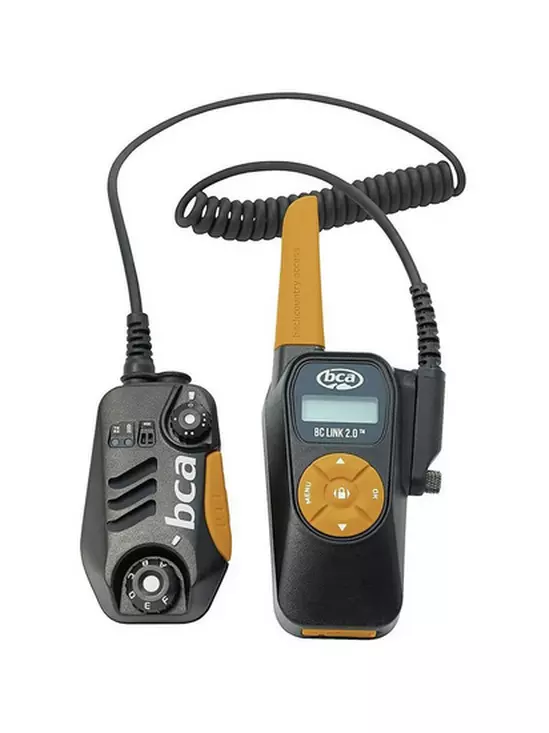 6. BC Link 2.0 Two-Way Radios ($189.95) are handheld rapid communication radios with access to 22 FRS channels (plus 121 subchannels) that are essential for backcountry groups that may get spread apart on the trail, or for emergency situations such as SAR and avalanche rescue. These handheld radios, which have an attached clip-on mic for your backpack's chest or shoulder strap, each have two full watts of power and rechargeable lithium-ion batteries. They claim the batteries last up to 40 hours on standby mode, and 8 hours of normal use time, on one charge, though I haven't tested them enough hours to verify this yet. They weigh 11 ounces each.
7. Pit Command Commander ($149.00) is the ultimate car camping campfire management tool. Made in the USA of lightweight carbon steel, this sturdy, flat, 30-inch three-in-one tool has an axe-like chopper for splitting burning wood, a serrated hook for rolling logs, and a poker for positioning the burning logs just where you want them. No one will ever question your campfire authority again.
8. 3-Way Expandable Briefcase ($199) is mission control in a soft but durable case from Mystery Ranch, the backpack company. The briefcase is made from tough recycled re/cor CORDURA fabrics, sealed zipper seams, and has both a shoulder strap and tuck-in backpack straps. It comes in 18L or 27L sizes, weighs under two pounds, and you can choose from five colors including "Wildfire Black." I love the front compartment rip-zip mechanism that allows easy access to crucial small tools and equipment. I tested this bag by bringing it on a 6th grade camping trip in the mountains where it fared well in campground dust and rain, protecting my laptop, chargers, radios, writing materials, printouts, and maps. It's equally practical as a personal item on an airplane as it is on the road and has specially padded device pockets for laptops up to 15".
9. Jack Wolfskin Milford Sky Fleece ($83.97) is a middle layer which also works as a camp jacket or a comfy zip-up for spring, fall, and cool evenings. It is soft and stretchy (made mostly of polyester stretch fleece) and doesn't have a hood which makes it easier to layer under a hardshell, but it does have a high zip-up neck collar to keep warmth in.
10. TenTree In-motion stretch pants ($75.60) are as comfortable and stretchy as your oldest sweats, but also look like decent slacks, making them versatile. They're made of 90 percent recycled polyester and 10 percent spandex and have an elastic waist with draw cord. TenTree plants 10 trees for every item purchased, and uses recycled materials as part of their attempt to divert trash created by clothing production away from landfills.
11. Costa Mainsail Sunglasses ($262) are polarized shades in a unisex hybrid frame made from plant-based Bio-Resin. They're equally effective for on and off-river activities, but the polarized lenses are especially nice when you're on, in, or near water. The Mainsails have specially designed nose pads, sweat management channels on the arms, and integrated side shields for extra sun protection. Choose from a rainbow of lens and frame color combinations.
12. LaCrosse AlphaTerra Rubber Boots ($112.50) are slip-on, waterproof, mud season booties. They have an outsole designed for extra traction in mud and steep terrain, and are made from hand-laid premium rubber over a 5mm neoprene core; the thick, cushioning midsole provides extra shock absorption and rebound. These are more for splashing around the campground or working in the garden than they are for the backcountry. Total weight is 2.7lbs per men's pair, or double that when you get them covered in summer mud.
–Joshua Berman is the author of Moon Colorado Camping and Moon Colorado Hiking (coming April 2024)